Over the weekend, two of the greatest shows on t.v. suddenly became one. The O.C.'s nerdy Seth Cohen (Adam Brody) married Gossip Girl's socialite, Blair Waldorf (Leighton Meester).
Blair's ex-husband Chuck Bass is a little disappointed she moved on so quickly.
Seth Cohen's high school sweetheart Summer Roberts is like "who dis bitch?!"
Obviously Serena Van Der Woodsen is so excited her BFF is married.
Seth's BFF Ryan Atwood, however, is a bit impartial.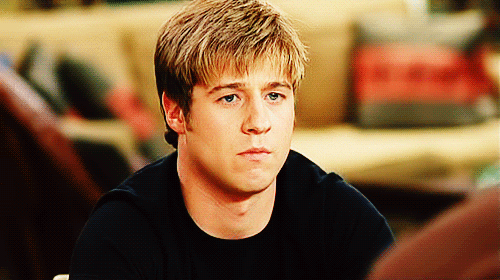 After everything she did for Blair, Dorota didn't get invited to the wedding…
Sandy Cohen has been so busy he forgot to get the couple a wedding gift.
Dan Humphrey/Gossip Girl is plain ol' happy for the couple.
Anna Stern is a little jealous but trying to be happy for Seth.
And, of course, Marissa gives them her blessing from heaven.
Tags: Adam Brody, gossip girl, Leighton Meester, the o.c.
Posted on Wednesday, February 19th, 2014 at 1:16 pm by Natalia Buia and is filed under Celeb Life, We <3 TV.
Related Articles: