Having only launched last May, Flappy Bird is already now the number one free app in Apple's App Store. The goal is simple: Tap the screen to keep the bird from falling down or hitting the pipes. You think it's easy? WELL IT'S NOT. Flappy Bird is proving to be extremely challenging and the number one cause of hair loss amongst men and women*. Do not try to play this game in public because you WILL embarrass yourself. You WILL eventually reenact this scene from Office Space.
I strongly advise you to focus all your free time on other apps that are way more useful, way more enlightening and way less stressful. Feast your thumbs on:
QuizUp
7 million people around the world have joined QuizUp to challenge their friends to countless trivia games. The categories are endless: The Simpsons, snacks, Grammys, European countries, biology, logos and so on. It's free, fun, and a great way to pass the time when on a long commute to work. Bonus: it makes you smart!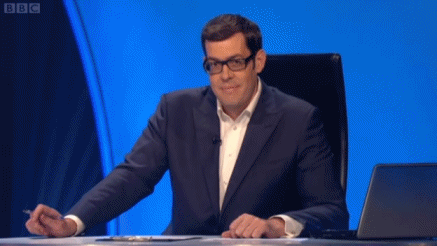 Lift
Lift is like having a personal coach in your back pocket. The free app helps you achieve any goal, change any habit, or build any expertise. If you want to get abs, stop smoking, cut back on gluten or make new friends, Lift will make sure you're on top of it all. It's the most affordable self-help product on the market, because not all of us can afford Gwyneth Paltrow's life coach.
Heads Up!
Hey remember Charades? If you're born in the '90s then you totally do. Heads Up! is like Charades for the new millennium. You have to play with a group of people. You can try and play with your imaginary friends if you're totally comfortable with people at the local coffee shop thinking you're weird.If you're a super competitive person, this game screams "winning!" or the game that just screams.
Songza
With so many apps that allow you to create your own playlists, Songza just beats you to it. Handmade by music experts, there are thousands for all types of scenarios. Looking at photos of your ex on a Friday night and crying into a tub of ice cream? There's a playlist for that. Are you baking cupcakes with your mom on a Sunday afternoon? There's a playlist for that. Are you at the drive-in with some cutie from school and you're not sure when it's appropriate to do the yawn-and-reach-over move? There's definitely a few playlists for that. The best part? It's all free with no listening limits.
*This is totally made up statistic.
Tags: Apps, flappy bird, iphone
Posted on Friday, February 7th, 2014 at 1:41 pm by Natalia Buia and is filed under Blog.
Related Articles: